For the better part of the last 10 years, my wife has been fighting cancer in one form or another. Before she was diagnosed the first time, we camped, backpacked, canoed, and worked on the FNST together, but numerous surgeries, ongoing chemotherapy, and several rounds with radiation have taken their toll on her strength and ability to get out with me. The heat gets too her quickly, she tires out soon, and the radiation has affected her balance and coordination. This has made it a challenge to get outside together much.
Lately, Holly and I have been getting up early for the last few weekends hoping to beat the worst of the heat and humidity and doing some short hikes. Getting her outside in the fresh air and new scenery has really done her good. This past weekend we visited an old favorite of mine, The Okefenokee Swamp. We didn't make it as far as we hoped, but we still went almost 2 miles before fatigue and the heat got to her. But, we beat her previous limit of just over a mile. We saw a bunch of one and two-year-old gators, a large Soft-shell turtle (the little gators had fun taking turns riding on its back) a black water snake, a couple of rabbits, numerous butterflies and dragonflies, and countless wildflowers blooming, plus an owl and a couple of hawks. I loved being back out with my favorite (and prettiest) hiking partner after so many years!
The old Chesser Homestead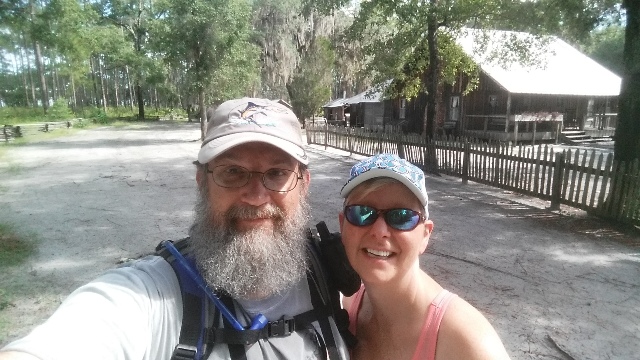 We invited this big guy to come home and meet Stew for dinner, but he declined.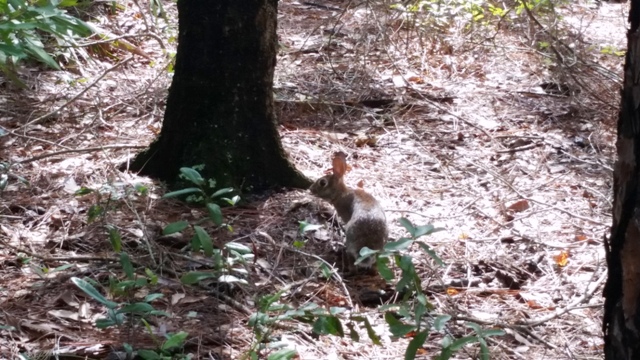 I little warm with a few bugs.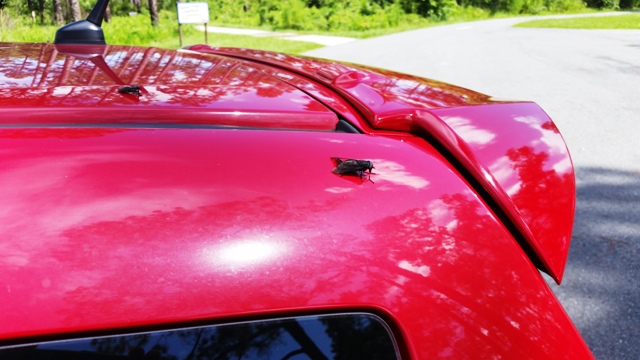 Cute little guy just kickin' back and watching the world go around.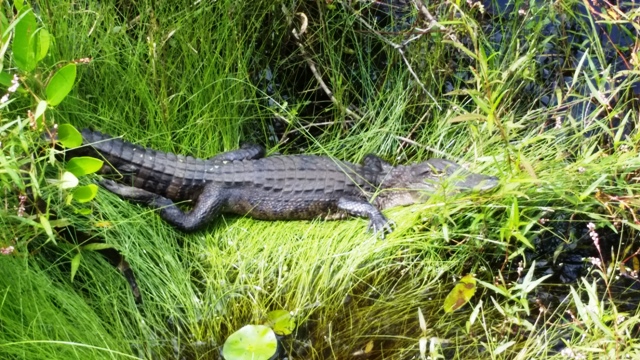 Seven little one to two-year-old gators in this pond. Also, a couple of Soft-shell Turtles that the fellas were having fun riding on.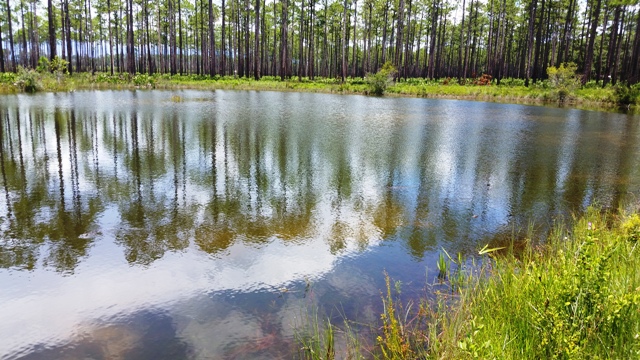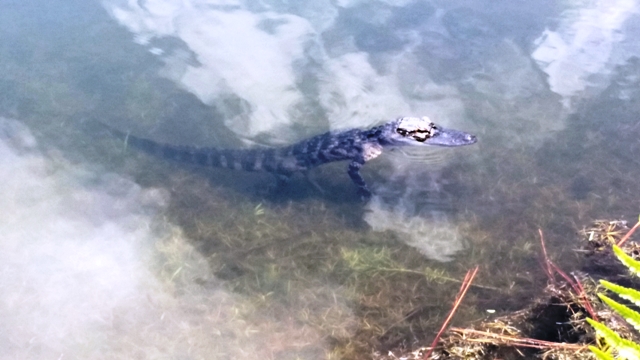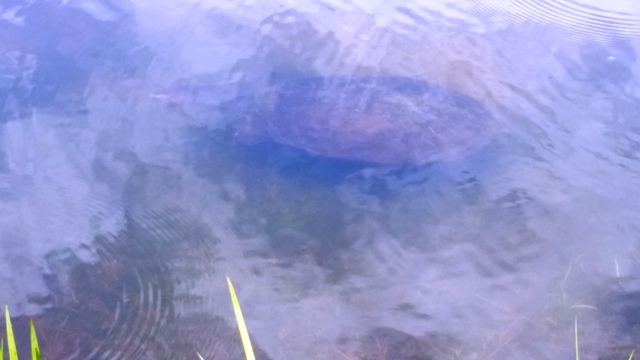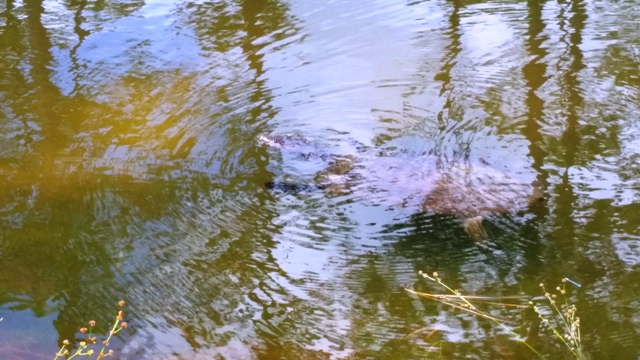 Hopefully in a few months when it starts cooling off we will be able to get out a little more and go a little further. I don't think she will be doing much backpacking, but we have been talking about a couple of canoe trips over the winter.