Since this was not really a "trip" per se, I am placing this in this section rather than in the Trip Reports area.
My daughter is on spring break this week, but with my wife still recovering from some surgery, Boo has been stuck pretty much around the house while I am at work. So yesterday, I snuck out from the office a little early to spend some time with her.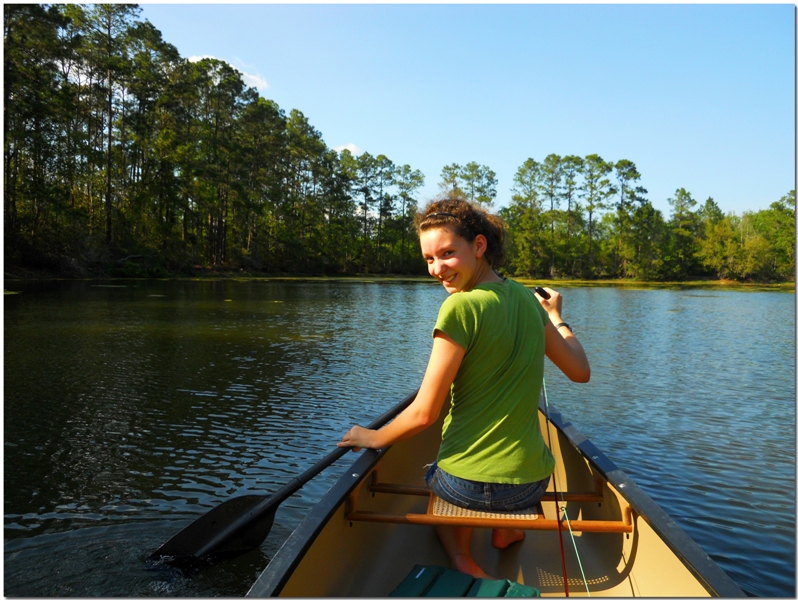 We took her flyrod and some bass/panfish flys, but I wasn't really expecting a lot. These ponds are fairly close to town so they get a lot of fishing pressure. In fact, I had just mentioned to Boo that I didn't think we would see much when I looked over beside us about half a canoe length away and see a 4 foot gator checking us out. Hummm… interesting. If he's there, there must be food. Sure enough, a couple of minutes later Boo spots a bass on a white spot that would probably go a pound to a pound and a half. We tossed a zonker strip bead-headed wormy thing at it several times. We finally got her mad enough to pick it up once, but the canoe had drifted too close by then and we weren't able to get a good hook set.
We ended up seeing 2 more bass, one about the same size and one about half that before we called it a day and went to get some food. On the way out we swung by a little fishing pier on another pond and watched a man with his two sons land a bowfin. That was pretty entertaining (I didn't feel bad smiling at his struggles; long ago while fishing in another canoe, my friend brought one in the boat to unhook. Long story short, the fish came unhooked by itself and we did our best to avoid it teeth as it thrashed wildly about a suddenly very small 16 ft. boat!)
I had a great time with my daughter though, and judging by the smile on her face, I think she did too!